Both Adobe (ADBE) and Coinbase (COIN) impressed analysts by surpassing Wall Street estimates in their last reported quarter. Let's compare their fundamentals to identify which is the better buy now.
In this piece, I evaluated Adobe Inc. (ADBE) and Coinbase Global, Inc. (COIN) to determine which one is worth buying now. Based on a fundamental comparison of these stocks, ADBE appears to have better upside potential for the reasons explained throughout this article.
Last year the tech industry was under pressure due to the challenges posed by high inflation and the Fed's aggressive interest rate hikes. Although the Fed is likely to raise interest rates twice by the end of the year, it is expected to start cutting interest rates next year, which could be positive news for tech stocks.
ADBE's EPS and revenue for the second quarter came above analyst estimates. Its EPS was 3.2% above the consensus estimate, while its revenue beat analyst estimates by 0.9%. Similarly, COIN beat the EPS and revenue estimates in the first quarter. While its EPS was $1.32 above the consensus estimate, its revenue topped analyst estimates by 18.1%.
ADBE's Chair and CEO Shantanu Narayen said, "Adobe achieved record Q2 revenue demonstrating strong demand across Creative Cloud, Document Cloud, and Experience Cloud. Adobe's ground-breaking innovation positions us to lead the new era of generative AI given our rich datasets, foundation models, and ubiquitous product interfaces."
After posting higher revenues than expected during the first quarter, COIN stated, "We reduced costs, doubled down on operational excellence and risk management, and continue to drive product innovation and regulatory clarity. Our efforts are showing meaningful progress."
ADBE expects its total revenue for the third quarter to be between $4.83 billion and $4.87 billion. Its Digital Media net new ARR is projected to be approximately $410 million. Additionally, its non-GAAP is expected to be between $3.95 and $4. For fiscal 2023, the company expects its total revenue to be between $19.25 billion and $19.35 billion.
Its Digital Experience subscription revenue is expected to be between $4.30 billion and $4.35 billion. Also, its non-GAAP EPS is expected to be between $15.65 and $15.75.
COIN forecasts its subscription and services revenue for the second quarter to be approximately $300 million, while its sales and marketing expenses are expected between $80 million and $90 million.
Earlier this month, COIN found itself in trouble after U.S. regulators, in a new lawsuit, alleged that the cryptocurrency platform was operating as an unregistered securities platform and brokerage service. In the complaint, the SEC claimed that COIN made billions by acting as the middle-man for cryptocurrency buyers and sellers but did not give investors lawful protections while acting as a broker.
The SEC said, "Coinbase has for years defied the regulatory structures and evaded the disclosure requirements that Congress and the SEC have constructed for the protection of the national securities markets and investors."
When it comes to price performance, ADBE is the clear winner. ADBE stock has delivered positive returns in all time frames. Over the past nine months, ADBE has gained 66.4%, compared to COIN's 8.7% decline.
Here are the reasons I think ADBE could perform better in the near term:
Recent Financial Results
ADBE's total revenue for the second quarter ended June 2, 2023, increased 9.8% year-over-year to $4.82 billion. Its net cash from operating activities rose 4.9% over the prior-year quarter to $2.14 billion. The company's non-GAAP operating income increased 10.4% year-over-year to $2.18 billion.
In addition, its non-GAAP net income increased 13.2% over the prior-year quarter to $1.79 billion. Also, its non-GAAP EPS came in at $3.91, representing an increase of 16.7% year-over-year.
For the fiscal first quarter ended March 31, 2023, COIN's total revenue declined 33.8% year-over-year to $772.53 million. Its net loss narrowed 81.6% year-over-year to $78.90 million. Its net loss per share narrowed 82.8% year-over-year to $0.34. The company's adjusted EBITDA rose significantly year-over-year to $283.65 million.
Expected Financial Performance
Analysts expect ADBE's EPS for fiscal 2023 and 2024 to increase 14.7% and 12.7% year-over-year to $15.72 and $17.72. Its fiscal 2023 and 2024 revenue is expected to increase 9.8% and 12.1% year-over-year to $19.33 billion and $21.66 billion. Its EPS and revenue for the quarter ending August 2023 are expected to increase 17% and 9.8% year-over-year to $3.98 and $4.87 billion, respectively.
Street expects COIN's EPS for fiscal 2023 and 2024 to remain negative. Its revenue for fiscal 2023 is expected to decline 11.6% year-over-year to $2.82 billion. On the other hand, its revenue for fiscal 2024 is expected to increase 12.6% year-over-year to $3.18 billion.
Profitability
ADBE's trailing-12-month revenue is 6.8 times what COIN generates. ADBE is more profitable, with an EBITDA margin and net income margin of 37.03% and 26.34%, compared to COIN's negative 56.39% and 83.60%, respectively. Also, ADBE's asset turnover of 0.68x compares to COIN's 0.03x.
Valuation
In terms of forward EV/Sales, ADBE is currently trading at 11.20x, 159.3% higher than COIN's 4.32x. ADBE's trailing-12-month Price/Sales ratio of 11.99x is 151.4% higher than COIN's 4.77x.
Thus, COIN is relatively more affordable.
POWR Ratings
ADBE has an overall rating of B, which equates to a Buy in our proprietary POWR Ratings system. On the other hand, COIN has an overall rating of D, translating to a Sell. The POWR Ratings are calculated considering 118 different factors, with each factor weighted to an optimal degree.
Our proprietary rating system also evaluates each stock based on eight distinct categories. ADBE has an A grade for Quality, in sync with its high profitability. COIN's poor profitability justifies its D grade for Quality.
ADBE's favorable analyst estimates justify its B grade for Sentiment. On the other hand, COIN has a C grade for Sentiment, consistent with its mixed analyst estimates.
Of the 135 stocks in the Software – Application industry, ADBE is ranked #17, while COIN is ranked #125 in the same industry.
Beyond what we've stated above, we have also rated both stocks for Growth, Value, Momentum, and Stability. Click here to view ADBE's ratings. Get all the ratings of COIN here.
The Winner
ADBE reported record revenue and strong growth in annual recurring revenue (ARR) and profitability during the second quarter, enabling it to raise its annual targets. The company remains well-positioned to capitalize on the more than $200 billion market opportunity thanks to its investments in innovation.
On the other hand, COIN's prospects look uncertain as the crypto industry continues to be extremely volatile. The company finds itself amid a lawsuit by the SEC accusing it of defying regulatory structures and evading the disclosure requirements mandated by Congress and the SEC to protect investors.
Considering these factors, ADBE could be a better choice than COIN.
Our research shows that the odds of success increase when one invests in stocks with an Overall Rating of Strong Buy or Buy. View all the top-rated stocks in the Software – Application industry here.
What To Do Next?
Get your hands on this special report with 3 low priced companies with tremendous upside potential even in today's volatile markets:
3 Stocks to DOUBLE This Year >
---
ADBE shares were trading at $477.90 per share on Friday morning, up $0.32 (+0.07%). Year-to-date, ADBE has gained 42.01%, versus a 14.31% rise in the benchmark S&P 500 index during the same period.
---
About the Author: Dipanjan Banchur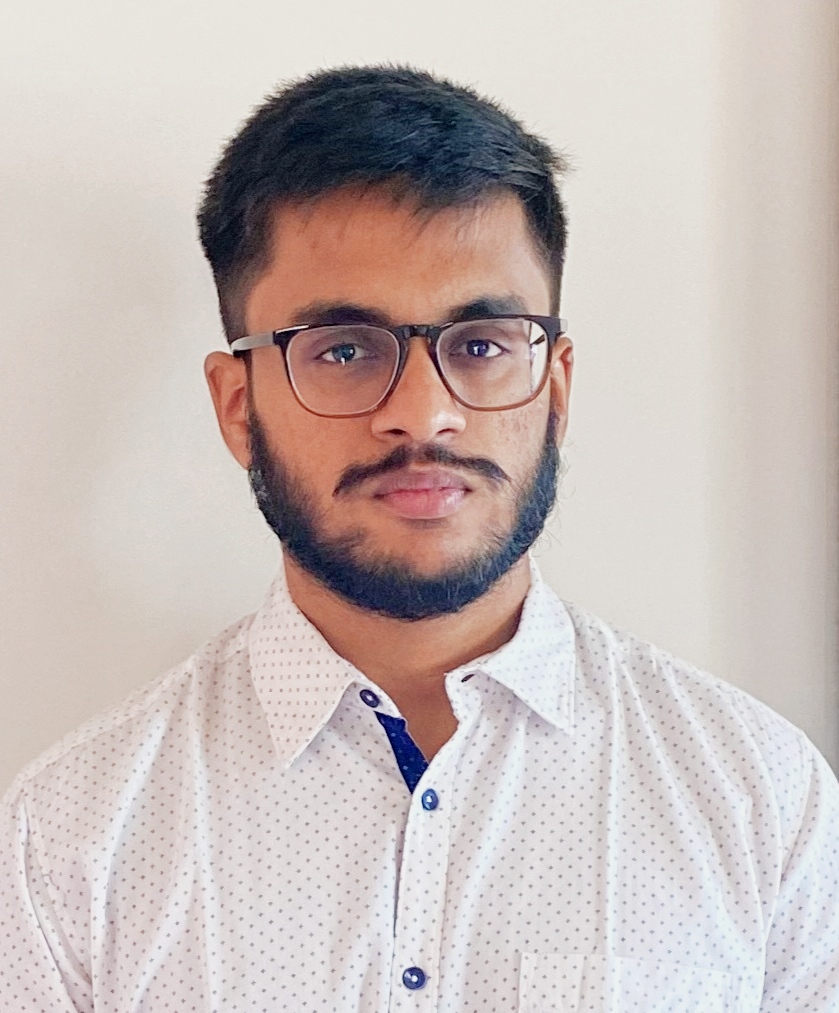 Since he was in grade school, Dipanjan was interested in the stock market. This led to him obtaining a master's degree in Finance and Accounting. Currently, as an investment analyst and financial journalist, Dipanjan has a strong interest in reading and analyzing emerging trends in financial markets.
More…
The post Coinbase Global (COIN) vs. Adobe (ADBE): Which Stock Is the Better Buy Now? appeared first on StockNews.com