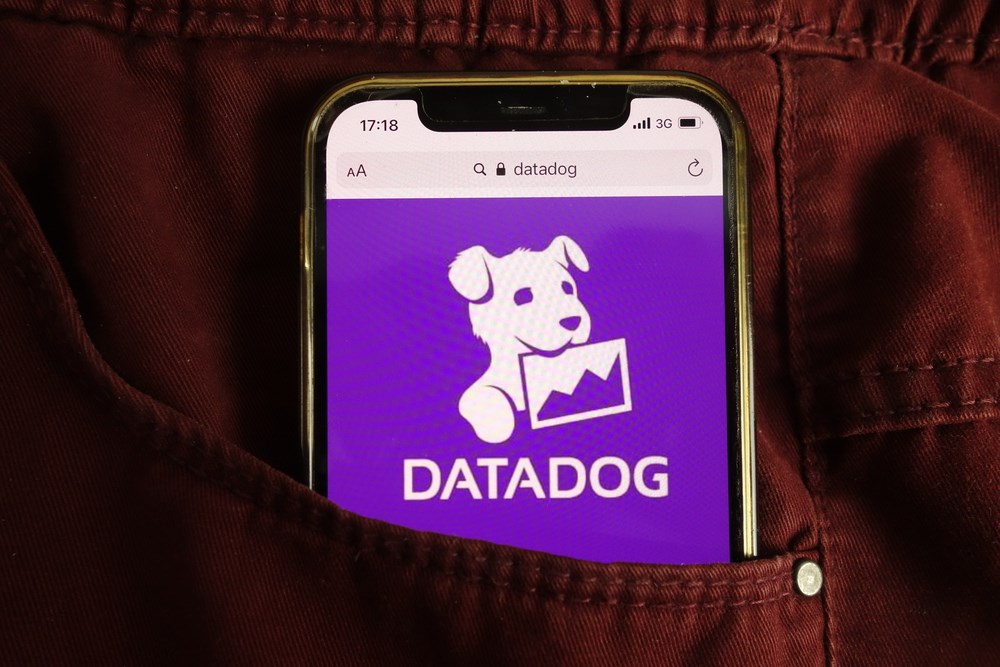 Datadog (NASDAQ: DDOG), the cloud monitoring software firm, experienced an impressive 28% surge in its stock value, marking a significant milestone and its best day ever. This growth follows Datadog's release of its third-quarter earnings report, which exceeded expectations and included an upward revision of its full-year guidance, earning applause from investors and analysts.
In its quarterly report, Datadog disclosed revenues of $547.5 million, showcasing a 25% year-over-year increase, aligning with the growth rate observed in the previous quarter. Analysts had anticipated revenues of around $524.1 million, making Datadog's actual performance a surprise. Furthermore, the company reported adjusted earnings per share of 45 cents, outperforming analysts' expectations of 34 cents.
Datadog's optimistic outlook extended to its full-year forecast, which projected fourth-quarter revenues between $564 million and $568 million and full-year revenues approximating $2.1 billion. Both figures surpassed consensus estimates of $543.3 million and $2.06 billion.
During an analyst conference call, Datadog's Co-founder and CEO, Olivier Pomel, revealed an intriguing detail. He noted that "AI-native customers" contributed 2.5% of Datadog's annualized revenue during the quarter. Although Pomel refrained from specifying the exact entities involved, it ignited speculation about potential collaborations with notable tech companies such as OpenAI, Anthropic, or Cohere, all known for providing access to advanced large language models capable of generating text with minimal human input.
Datadog's remarkable surge also positively impacted other cloud-computing stocks, including MongoDB (NASDAQ: MDB) and Snowflake (NYSE: SNOW). This boost in guidance signifies a notable shift in Datadog's performance, especially after the stock faced a sharp decline in August when the company adjusted its guidance due to reductions in cloud-related expenditures.
Fundamentally, Datadog specializes in developing cloud monitoring and security products catering to many businesses, from small enterprises to large corporations. These products seamlessly integrate with major cloud infrastructure providers, including Amazon (NASDAQ: AMZN), Google (NASDAQ: GOOG), and Microsoft (NASDAQ: MSFT).
The slowdown observed in cost optimization efforts by various organizations within the cloud industry was acknowledged by Datadog. Pomel validated this observation, suggesting that the intensity and extent of optimization activities by Datadog's clients may be diminishing. However, Datadog remains optimistic about the fourth quarter, even with the expected decrease in usage during the holiday season.
Analysts at JPMorgan Chase & Co (NYSE: JPM) upgraded their rating of Datadog from "neutral" to "overweight." They cited a possible end to the revenue growth deceleration that the company, like other cloud infrastructure platforms such as Amazon Web Services and Microsoft Azure, experienced due to the impact of inflation on IT spending. The analysts mentioned that the slowdown, which had led to a drop in Datadog's revenue growth from 83% in early 2022 to its current 25%, may be starting to level out.
Datadog's stock surge reflects the company's resilience and potential to overcome challenges. As Datadog continues to innovate and adapt, it also continues to solidify its position as a major cloud monitoring software industry player.