I removed content from two of our pages to try to measure the impact that content has on rankings. We lost a few positions for many terms, and it hurt, but it wasn't as bad as I expected. These pages still ranked relatively well without any content.
You can see the current content for these pages on the blog (top Bing searches, top YouTube searches). Both have 1-2K words and tons of data. 
Here's how they looked during the test: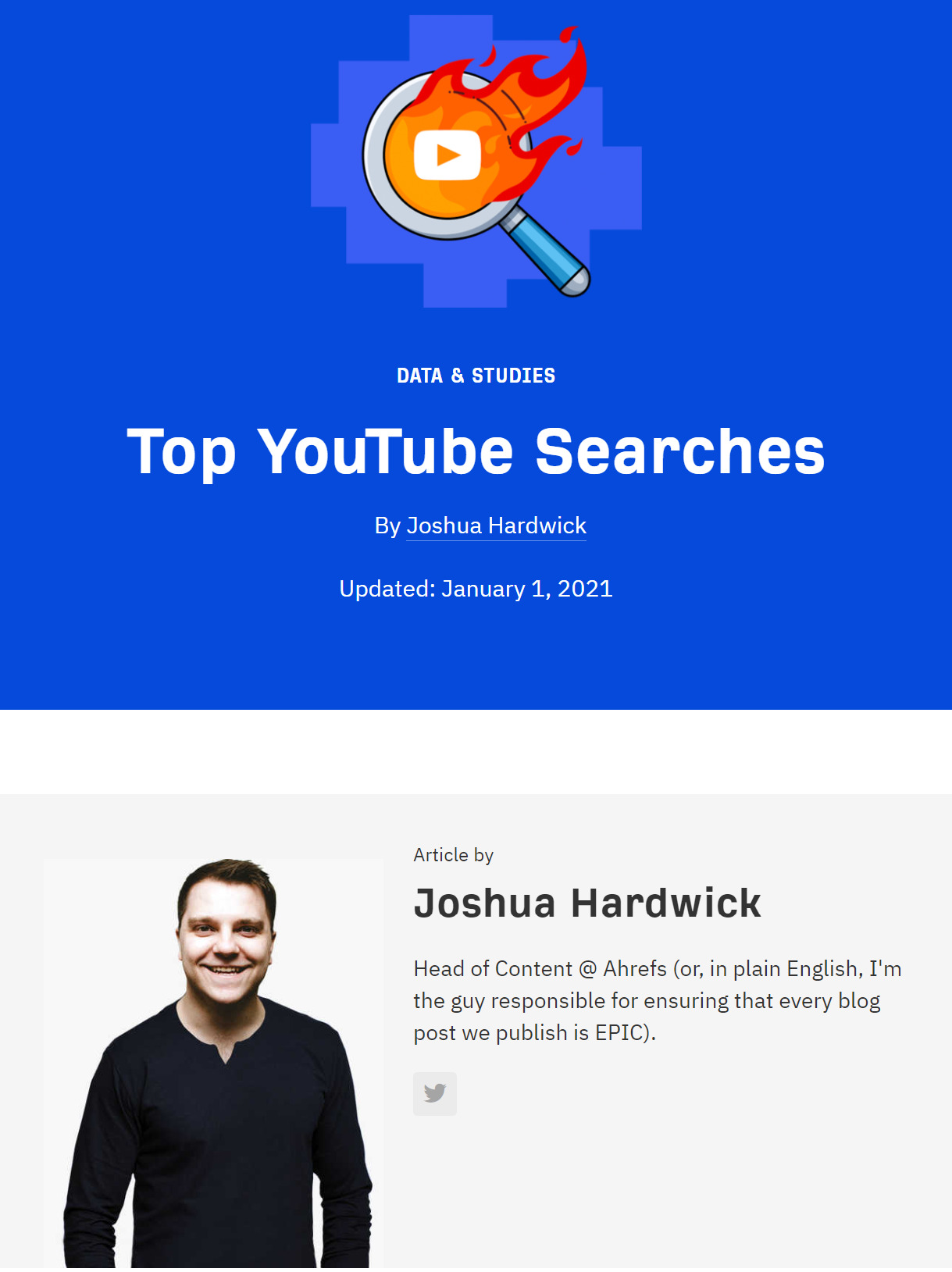 If you've been reading our blog, you may have seen my first attempt at measuring the impact of content. I blocked the same pages from being crawled with robots.txt, thinking this would take the content out of the ranking equation. The impact was minor enough that I wasn't sure if my test was actually successful.
My theory, based on a comment from Google Search Advocate John Mueller, was that they may still be using the old content to rank the page. Here's what he said: 
I don't think I can rule that out with this test either. The impact feels too small. It's possible they're still using the content that used to be on the page to rank it, or they may just be ranking because of the links to the page. 
Either way, here's what I did and what happened. 
Test setup
This was a pretty simple setup. I simply deleted the content of the posts in WordPress and republished them. 
I deleted the content from these two posts on August 8th and restored it on August 20th:
Warning
I don't recommend doing this. Your results may be very different from ours.
Results
Traffic dropped when I removed the content and recovered after I restored it. 
Top Bing searches page traffic:

Top YouTube searches page traffic: 

It looks worse than it is. Most of the rankings only lost a few positions. 
Rankings for top Bing searches page: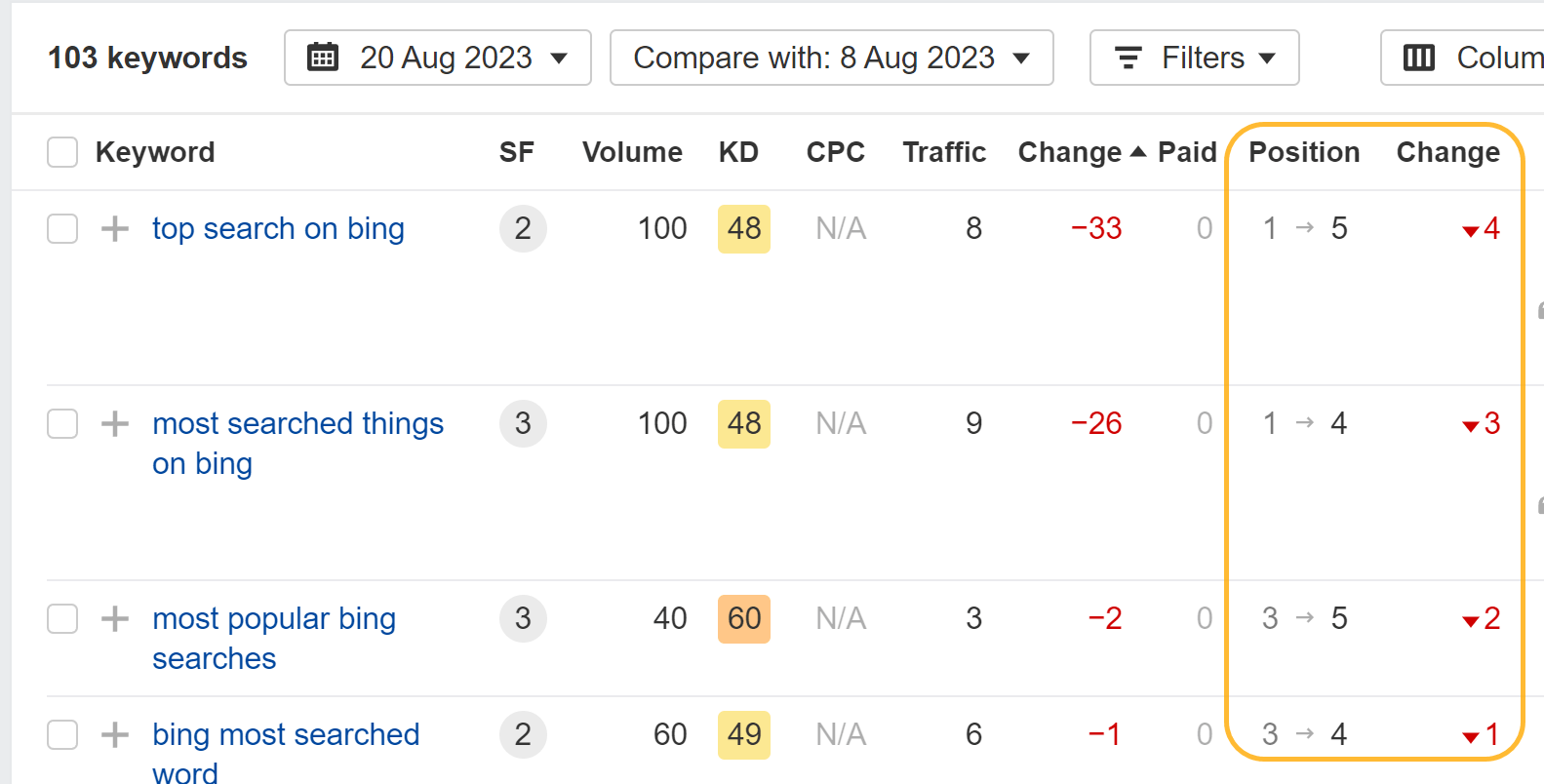 Rankings for top YouTube searches page: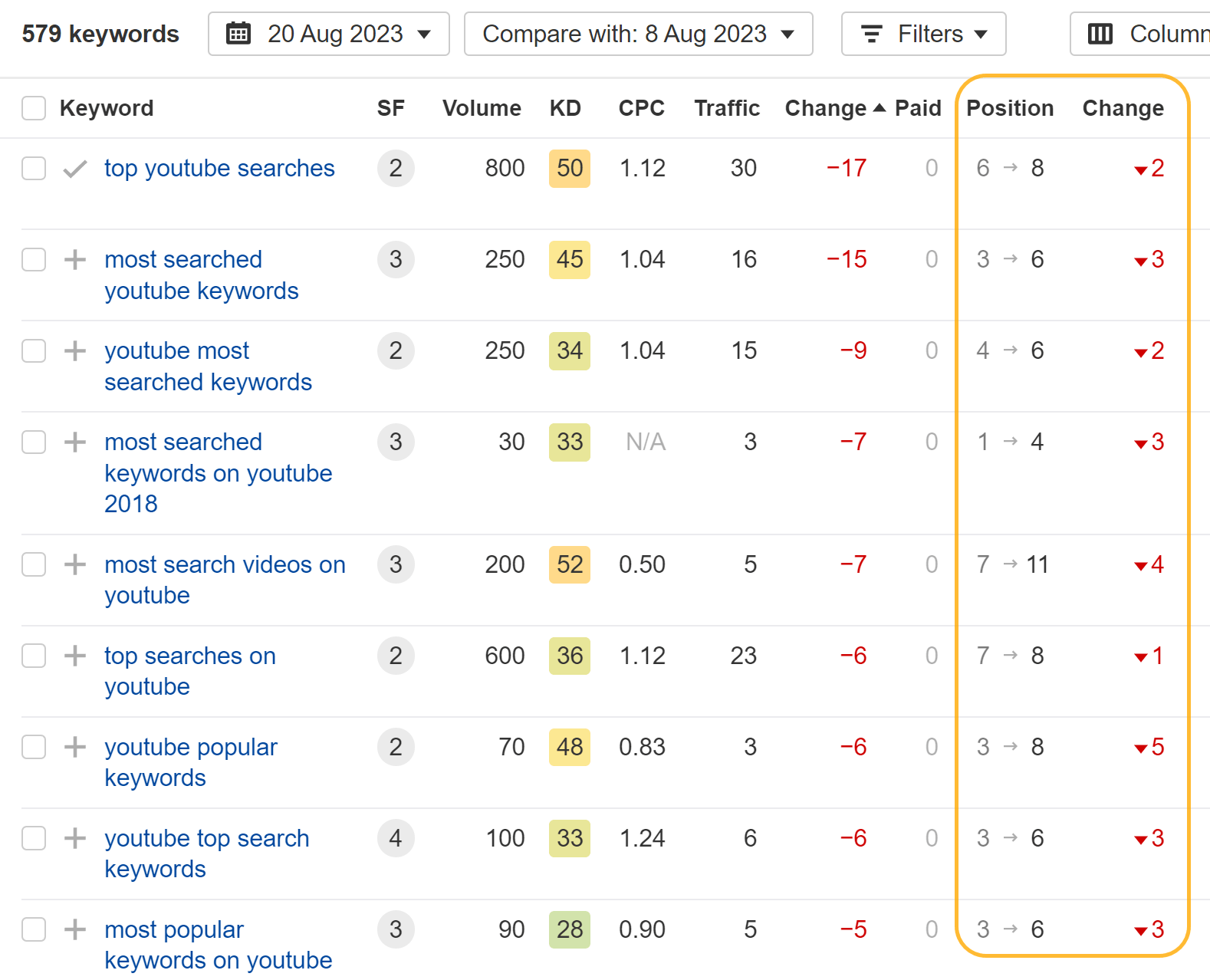 The YouTube page lost the most traffic, but I wanted to show this from Google Search Console to show you it really did only lose a few positions for the terms.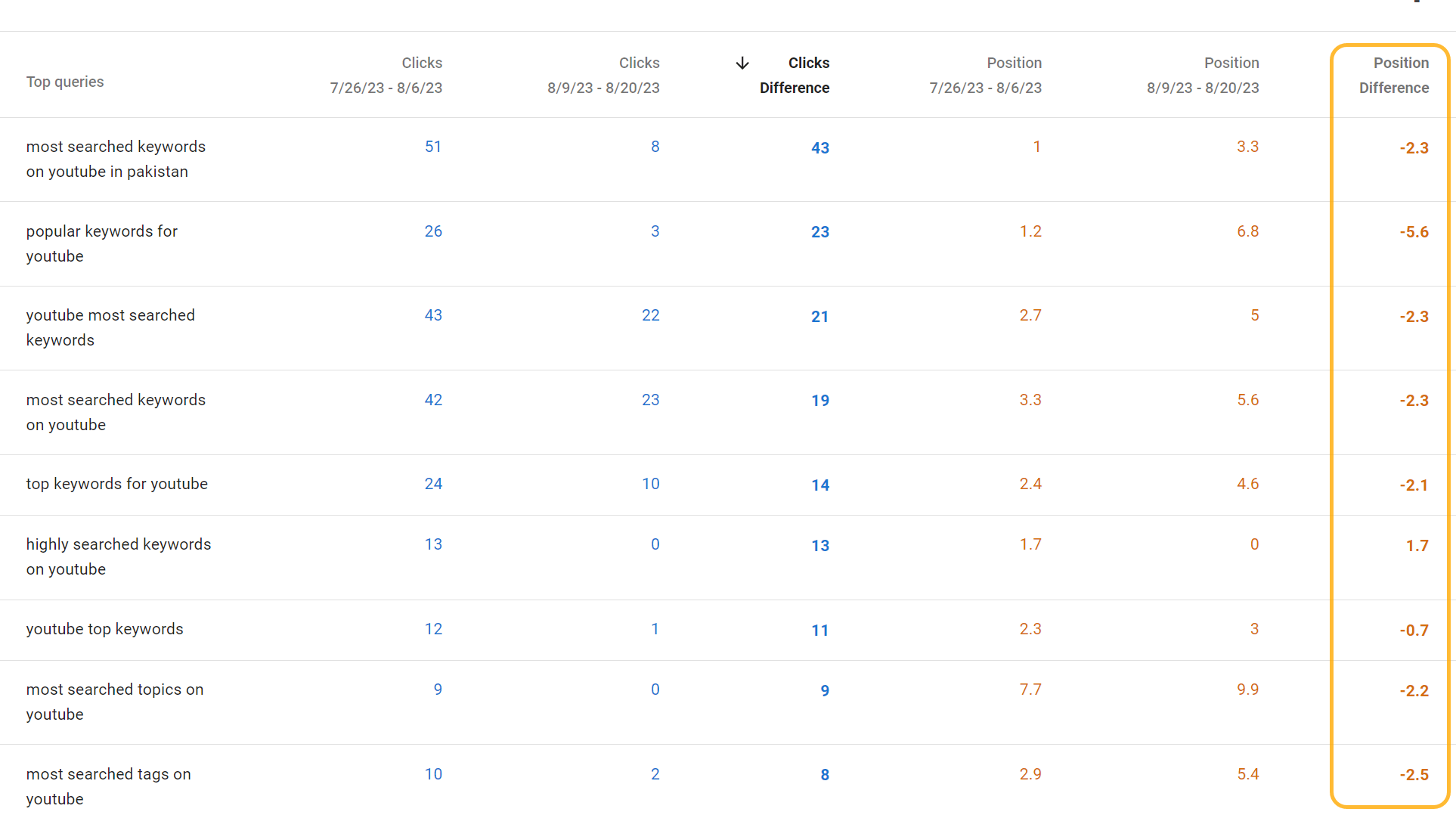 Final thoughts
Yes, it hurts to remove content, and no, I don't recommend you do it. But, if it happens accidentally, the impact on rankings might not be that bad. You can also recover from it quickly. 
That said, I can't be 100% certain why our pages still ranked. It might be the links propped up the rankings, but there's a chance Google is still using the old content from the page for ranking purposes. 
I think what I need to do to test this properly is to build links to a brand-new page and see if it will rank. Message me on X (Twitter) if you'd like to see that. 
For now, if you haven't seen it already, check out the study on the impact of links where I disavowed all the links to these posts, including good ones, to see what would happen. The results were actually pretty similar to this test, where the pages just dropped a few positions in rankings.