The tech giant Amazon (AMZN) beat analyst revenue and earnings estimates for the second quarter and issued guidance that points to accelerating revenue growth. Moreover, the company's AWS continues to add to its meaningful leadership in the cloud with a slew of generative AI releases. So, let's find out if AMZN is the ideal growth stock buy you've been looking for. Read more….
E-commerce giant Amazon.com, Inc. (AMZN) surpassed analyst profit forecasts for the second quarter of 2023 amid a year-long effort to cut costs by wide-scale layoffs. The company initiated the largest layoffs in its history, slashing 27,000 jobs since last fall. Its global headcount dropped 4% year-over-year to 1.46 million as of the end of the second quarter.
The profit upside came despite a continued slowdown in sales of Amazon Web Services (AWS), its cloud infrastructure juggernaut, as the company lost market share to Microsoft Corporation (MSFT) and Alphabet Inc. (GOOGL).
The company reported a relatively small but vital beat for revenue in its cloud business, AWS, with revenue for the quarter coming in at $22.14 billion compared to the $21.71 billion that Wall Street was expecting. Moreover, AWS segment sales increased 12% year-over-year.
Economic concerns have pushed corporate leaders to scrutinize their companies' use of cloud infrastructure, such as AMZN's AWS, and look for places to save money.
"While customers have continued to optimize during the second quarter, we've started seeing more customers shift their focus toward driving innovation and bringing new workloads to the cloud," Andy Jassy, AMZN's CEO and formerly the head of AWS, said on a conference call with analysts.
AMZN's second-quarter net sales were $134.38 billion versus the $131.63 billion estimated by analysts. It reported an EPS of $0.65, higher than the $0.35 expected. Also, the company's operating income was $7.68 billion compared to $4.72 billion estimated. Moreover, it posted its biggest earnings beat since its report for the fourth quarter of 2020.
Furthermore, the company issued guidance that points to accelerating revenue growth. AMZN's third-quarter revenue outlook was a striking beat, coming in between $138 billion and $143 billion, ahead of the $138.30 billion estimated.
Along with other tech giants, Amazon looks to take advantage of generative AI after the rise of startup OpenAI's ChatGPT chatbot. On July 26, AMZN's cloud unit, AWS, announced AWS HealthScribe.
This new HIPAA-eligible service empowers healthcare software providers to build clinical applications that use speech recognition and generative AI to save clinical time by creating clinical documentation.
In addition, during the second quarter, AWS introduced Bedrock, a service that enterprises can use to deploy generative AI models that can compose impressive text and images in response to words or images that people submit. Also, AWS announced that it is allocating $100 million to launching a Generative AI Innovation Center to pair customers with experts.
Shares of AMZN have gained 39.3% over the past six months and 65.7% year-to-date to close its last trading session at $142.22.
Let's look at factors that could influence AMZN's performance in the upcoming months.
Positive Recent Developments
On August 1, AMZN's AWS announced the launch of the AWS Israel (Tel Aviv) Region. With this launch, developers, entrepreneurs, enterprises, government, and nonprofit organizations, would have an even greater choice for running their applications and serving end users from data centers located in Israel, using advanced AWS technologies to drive innovation.
On July 31, AWS announced that Sumitomo Corporation, a leading trading and investment conglomerate operating more than 900 companies in 66 countries, is using AWS to power its digital transformation. Such collaborations with top enterprises might boost AMZN's growth and profitability.
Robust Financials
For the second quarter that ended June 30, 2023, AMZN's net sales increased 10.9% year-over-year to $134.38 billion. Its operating income grew 131.6% year-over-year to $126.70 billion. The company's income before income taxes came in at $7.56 billion, compared to a loss of $2.65 billion in the prior-year quarter.
In addition, the company's net income was $6.75 billion and $0.65 per share, compared to a loss of $2.03 billion and $0.20 in the previous year's quarter, respectively. Also, its cash inflows from operating activities were $16.48 billion, up 83.8% year-over-year.
Solid Historical Growth
AMZN's revenue grew at a CAGR of 18.7% over the past three years. Its EBITDA increased at a CAGR of 17% over the same period. Also, the company's total assets grew at a CAGR of 22.7% over the same time frame.
Favorable Analyst Estimates
Analysts expect AMZN's revenue for the third quarter (ending September 2023) to come in at $141.32 billion, indicating an increase of 11.2% year-over-year. The consensus EPS estimate of $0.56 for the current quarter reflects a 98.3% year-over-year improvement. Moreover, the company has topped the consensus revenue and EPS estimates in three of the trailing four quarters.
Furthermore, analysts expect AMZN's revenue for the fiscal year (ending December 2023) to increase 10.8% from the previous year to $569.58 billion. For the fiscal year 2024, the company's revenue and EPS are expected to grow 11.4% and 40.4% year-over-year to $634.54 billion and $2.95, respectively.
High Profitability
AMZN's trailing-12-month gross profit margin of 45.53% is 28.6% higher than the 35.41% industry average. Its trailing-12-month EBITDA margin of 11.79% is 9.9% higher than the 10.73% industry average. Likewise, the stock's trailing-12-month CAPEX/Sales of 10.90% is 238.9% higher than the industry average of 3.22%.
Furthermore, the stock's trailing-12-month asset turnover of 1.20x is 20.2% higher than the industry average of 1x.
POWR Ratings Reflect Promise
AMZN has an overall rating of B, which translates to Buy in our POWR Ratings system. The POWR Ratings are calculated by considering 118 different factors, with each factor weighted to an optimal degree.
Our proprietary rating system also evaluates each stock based on eight distinct categories. AMZN has an A grade for Sentiment, in sync with the optimistic analyst estimates. The stock also has a B grade for Quality, consistent with its higher-than-industry profitability.
AMZN is ranked #14 in the 58-stock Internet industry.
Beyond what I have stated above, we have also given AMZN grades for Growth, Value, Momentum, and Stability. Get access to all the AMZN Ratings here.
Bottom Line
AMZN's stock is currently trading above their 50-day and 200-day moving averages of $128.37 and $106, respectively, indicating an uptrend. The e-commerce giant surpassed analysts' expectations for the second quarter and provided better-than-expected guidance.
The company's cloud unit, AWS growth stabilized as customers started shifting from cost optimization to new workload deployment, and it has continued to add to its meaningful leadership in the cloud with a slew of recent generative AI releases.
Given AMZN's strong financial performance, robust profitability, and promising growth outlook, this growth tech stock could be an ideal buy now.
How Does Amazon.com, Inc. (AMZN) Stack Up Against Its Peers?
While AMZN has an overall POWR Rating of B, investors could also check out these other stocks within the Internet industry with A (Strong Buy) or B (Buy) ratings: Yelp Inc. (YELP), Travelzoo (TZOO), and eBay Inc. (EBAY).
What To Do Next?
Discover 10 widely held stocks that our proprietary model shows have tremendous downside potential. Please make sure none of these "death trap" stocks are lurking in your portfolio:
10 Stocks to SELL NOW! >
---
AMZN shares fell $1.23 (-0.86%) in premarket trading Tuesday. Year-to-date, AMZN has gained 69.31%, versus a 18.74% rise in the benchmark S&P 500 index during the same period.
---
About the Author: Mangeet Kaur Bouns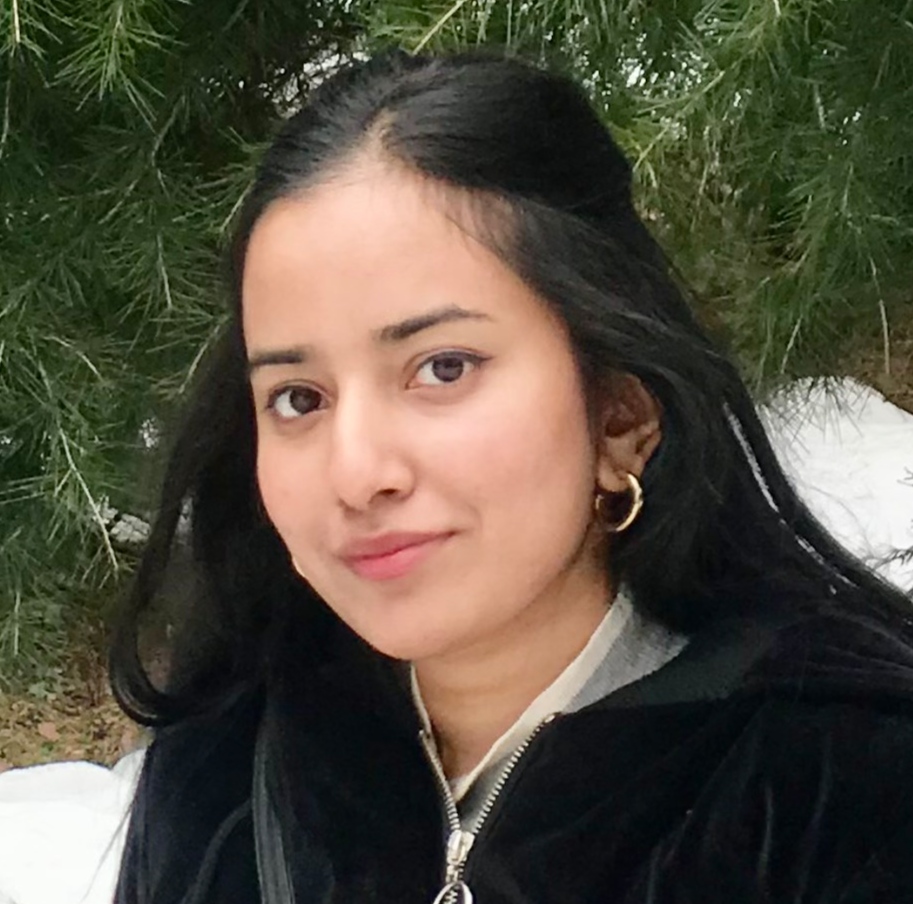 Mangeet's keen interest in the stock market led her to become an investment researcher and financial journalist. Using her fundamental approach to analyzing stocks, Mangeet's looks to help retail investors understand the underlying factors before making investment decisions.
More…
The post Is Amazon.com (AMZN) the Growth Stock Buy You've Been Looking For? appeared first on StockNews.com