Making the decision to redesign your website can be overwhelming, no matter the size of your business. With many creative agencies to choose from, how can you select the right partner to make your website look great and be a long-term asset to your business?
When In Doubt, Choose an SEO Agency
Most capable agencies can deliver a beautiful website with a streamlined process to deliver your most valuable conversions. However, that's not everything that should be considered when approaching a redesign. As you consider your options, I advise you to look at the agency's claims regarding how your website will be found. Will you rank high on Google for key search terms and drive more organic traffic than before? Will pages be optimized per Google's ever-changing algorithm and please its crawling bots? This in short is the difference between a generic creative agency and a marketing-focused agency that offers an SEO-optimized website.
Below, I have outlined crucial benefits of an agency that prioritizes SEO, and why it matters for a website redesign.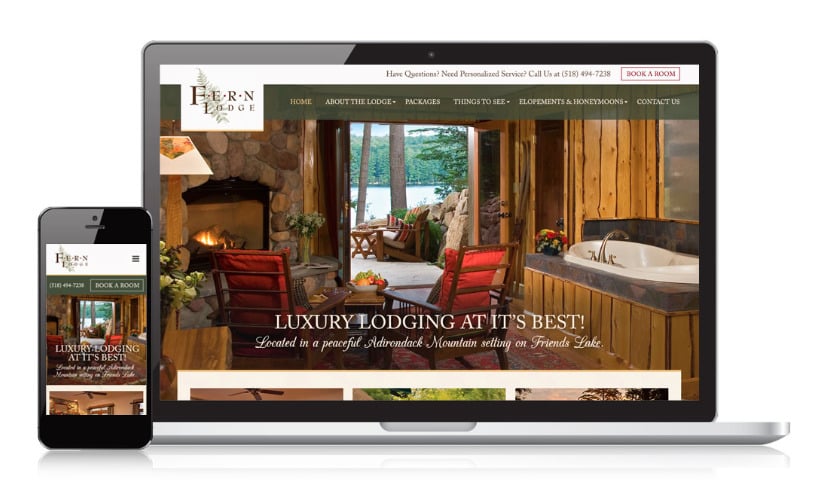 Choose An Agency That Builds SEO Basics Throughout Your Website
Many creative agencies offer website redesign capabilities without optimizing for SEO. They deliver a beautiful visual product, but do not perform keyword research or adhere to common SEO best practices upon building the site. This can not only hurt the launch of your website, but it will cause irreparable damage to a company that relies on that site for the majority of its revenue or lead generation.
While old websites have historical data with Google's bots, a new website design prompts a complete recrawl of that same site. If your website is optimized per SEO best practices, you will notice your ranking in the SERP improving far beyond what you were able to attain with an old site. If your site is not optimized, your ranking may never improve—and will likely decrease. If it is time for a website redesign, choose an SEO agency that will carefully optimize your site for SEO. This will ensure you will not only regain that lost organic traffic but rise even higher on the SERP than before—and will build upon the crucial SEO work you have already performed with the old site.
Choose An Agency that Offers Superior Code Quality
Less equipped agencies build websites with little consideration to crucial technological components of the site's inner-workings. For example, many freshly redesigned websites are built to appear beautiful but have a code structure that does not pass Google's page speed expectations. While statistics tell us there is a strong correlation between page load time and bounce rate, slow websites are also served less highly on Google's SERP. This has a direct impact on your discoverability and can lead to permanent traffic drops.
Page speed is not the only element that should be prioritized when designing your site. Quality interlinking, breadcrumb usage, schema, live sitemaps, and proper WCAG (Web Content Accessibility Guidelines) can have a large impact on the future of your website and the traffic you bring in. Code that does not prioritize each of these factors can lead to a permanently declining position in the SERP, among other losses in revenue.
Choose An Agency That Gives You Autonomy
Code quality does not end at technical superiority. Some agencies will build you a great-looking website with a backend that is nearly impossible to navigate. This means every time you want a change made on your website, you will have to go through them, or risk breaking part of your live site. The reality is that you should never be beholden to a third party agency for a website you have paid for. Superior website design will allow you to revise your website as you see fit.
The best website developers consider use and backend navigability to be just as crucial as the site code. They will build websites with the utmost consideration for client use, maintenance, and streamlined updates.
Choose An Agency That Listens to the Numbers
Many times, agencies will assign decisions based on what they believe to be true rather than what is. This can harm the success of your website on many levels and cost unnecessary money. When selecting an agency to redesign your website, it is crucial to choose one that makes data-driven decisions based on the current state of the industry and recent algorithmic shifts.
I have witnessed creative agencies make decisions based on their intuition alone. And while a new idea may feel exciting and forward, there is a chance it may cause more confusion than it is worth and drive away your audience. For example, a client's recent redesign by a 3rd party agency added a mobile navigation bar to the bottom of the website rather than the top. Upon launch, mobile traffic showed an abnormally high bounce rate. An analysis of mobile recordings and heatmaps revealed that the traffic did not understand how to navigate the site, and disengaged early.
This is only one example of innovative pursuits that ultimately harm a website more than helping. It is also a reason SEO agencies are well-equipped to handle website designs. As they must adhere to Google's lofty standards of website usability, designers make each decision based on the data of what works best.
Choose An Agency Who Offers The Long Haul
Previously, I mentioned that even the best redesigns can see a decrease in traffic after launch. While creative agencies will tell you to wait out the dip, SEO agencies understand that ongoing effort can minimize the decrease in traffic and bolster your rankings more quickly than you would have seen otherwise.
Many SEO agencies offer a variety of services for just-relaunched websites. An ongoing SEO program with a dedicated specialist is a powerful asset to drive you towards success after your site has launched. In addition, SEO specialists can fully optimize complimentary services to your website you may not have considered, such as Google My Business and other online presences. This is just one example of marketing offered in an ongoing SEO program that can work seamlessly with your new website and set you up for increased success.
Seeking An SEO Agency for your Website Redesign Needs?
As an SEO specialist who has seen countless mistakes with website design and thousands of subsequently wasted dollars, it is my pleasure to recommend my agency, Mannix Marketing, as a worthy solution to your website redesign needs. We offer custom-built websites that seamlessly weave beauty and functionality. Furthermore, we carefully consider every aspect of your website to make sure your money will be well spent and your website will benefit you far into the future.
To design the website of your dreams, contact a Mannix Marketing representative today for an exploratory call.