A new bull market began on Thursday and went a notch higher on Friday. That's because the S&P 500 (SPY) has risen more than 20% from the October lows marking the beginning of a new bull market. Unfortunately signs point to it ending as early as 6/14. Why is that? And what happens next? 43 year investment veteran Steve Reitmeister spells out the rest in his newest market commentary below.
Bulls think there is no recession coming. And that the Fed is ready to pivot to lower rates. This has allowed stocks to "technically" start a new bull market given 2 closes above 4,292 for the S&P 500 (SPY) which marks 20% rise from October closing lows.
But why would the Fed pivot at this time to lower rates?
They have said all along that high rates were needed through end of the year. Plus all recent inflation data is still far too hot and nowhere near their 2% target. And let's not forget that 2 other important central banks did recently raise rates as part of their plans to lower inflation (Canada & Australia).
So, what on earth would make bulls think a pivot to lower rates is coming anytime soon?
My sense is that we have a mild case of irrational exuberance taking place leading to some FOMO getting stocks to this elevated level. Next up comes the Fed announcement on Wednesday 6/14 where Chairman Powell will likely roll out his usual talking points:
More work to be done
Higher rates for longer
We will not be lowering rates before the end of 2023
A mild recession will likely take place before we start lowering rates
And yes, that will come with a rising of the unemployment rate
These statements would pour cold water on bulls leading to a fairly immediate 3-5% correction. And then the recession watch begins. If that takes place stocks go lower from there. And yes, that could very well be lower than we endured last October.
Reity, is it possible the Fed does pivot to lower rates on 6/14? And what would you do in that case?
Yes, it is possible…but like 5% chance given all the information in hand. Not to mention that the CME's FedWatch Tool right now is predicting 69.4% chance of even higher rates by the time of 7/28 Fed meeting.
So even if they do hold rates steady this time around…they will likely raise the next time. Which means no pivot coming.
But if they did make that pivot to signal lower rates are imminent, then yes, I would become more bullish. That would lead to getting up towards 100% invested in stocks with a much more Risk On mix of small caps and growth stocks that are still trading under fair value.
The key with 6/14 is not to overreact to the 2pm ET press release. Investors often do a poor job of reading between the lines. The key is what Powell says at the press conference that starts at 2:30pm. That is often when he sets the record straight.
Whereas it is possible the Fed is ready to become more accommodative, I think all facts point to that being a foolish notion that likely will have stock retreating from current overripe levels.
Stay tuned and trade accordingly!
What To Do Next?
Discover my balanced portfolio approach for uncertain times.
This helps you participate in the current market environment while adjusting more bullish or bearish as necessary.
This strategy was constructed based upon over 40 years of investing experience to appreciate the unique nature of the current market environment.
Right now, it is neither bullish or bearish. Rather it is confused and uncertain.
Yet, given the facts in hand, we are most likely going to see the bear market coming out of hibernation mauling stocks lower once again.
Gladly we can enact strategies to not just survive that downturn…but even thrive. That's because with 40 years of investing experience this is not my first time to the bear market rodeo.
If you are curious in learning more, and want to see the hand selected trades in my portfolio, then please click the link below to start getting on the right side of the action:
Steve Reitmeister's Trading Plan & Top Picks >
Wishing you a world of investment success!


Steve Reitmeister…but everyone calls me Reity (pronounced "Righty")
CEO, StockNews.com and Editor, Reitmeister Total Return
---
SPY shares rose $0.07 (+0.02%) in after-hours trading Friday. Year-to-date, SPY has gained 12.84%, versus a % rise in the benchmark S&P 500 index during the same period.
---
About the Author: Steve Reitmeister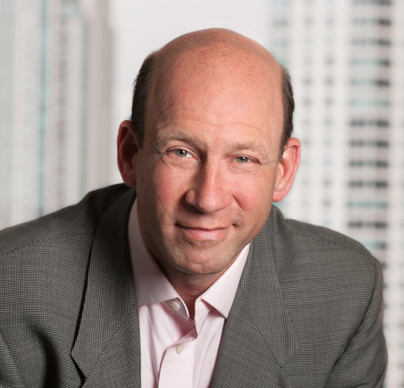 Steve is better known to the StockNews audience as "Reity". Not only is he the CEO of the firm, but he also shares his 40 years of investment experience in the Reitmeister Total Return portfolio. Learn more about Reity's background, along with links to his most recent articles and stock picks.
More…
The post Will the New Bull Market End on 6/14? appeared first on StockNews.com